More often than not when you over-order or change your mind we will accept returns. If you are unsure call our office and they can discuss reason for and the terms of return.
Please read the CANCELLATION AND RETURN section of our 'Terms and Conditions of Sale'.
How to package it for return
If you need to send un-used product back you will need to make sure that the product is sufficiently packaged to ship back to us and arrive undamaged.
We ask you to arrange your own return shipments. We used to arrange this for customers but typically acting as a middle-man proves very problematic. When you arrange the return shipment yourself you can choose a haulier of your choosing at a time to suit your schedule with ease.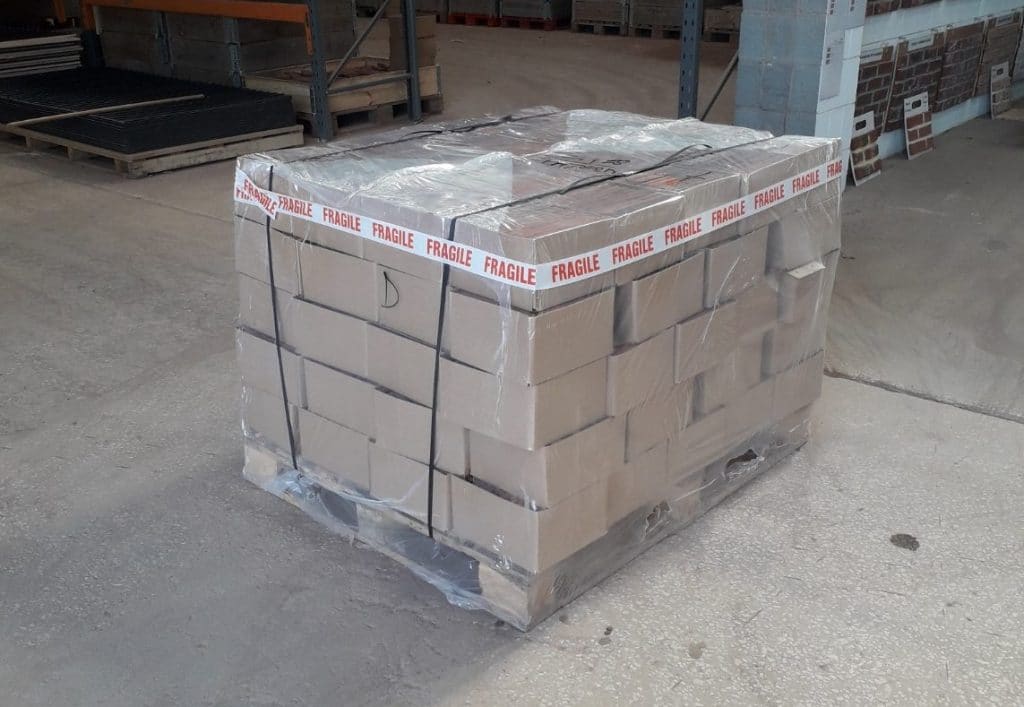 You must palletise and stretch-wrap the goods onto the pallet for your haulier to safely transport the goods.
Make sure the pallet you are returning them on is a pallet that can be moved on a pallet truck (i.e. like the one we shipped the goods to you on). If not you may find the haulier cannot move the pallet to get it onto his truck.
You should attach documents that enable us to identify who the shipment is from (your order number, name and contact number) on arrival.
Return shipments should be addressed to:
MATCLAD CUSTOMER RETURNS
Unit 51, Rhosddu Industrial Estate
Wrexham
Wales
LL114YL
01978 291133
Safeguarding yourself against transit damage
You should photograph the goods and pallet as it leaves you in case your haulier damages the goods in transit and you have to make a claim against them for the goods according their policies.
We cannot be held liable for the cost of returns goods damaged in transit.
Common Reasons for Returns
We do offer a take-off service and we are pretty good at it. Call us if you are unsure.
Samples can get put in the wrong bag or confused over time. If in doubt call the office – we can identify by eye usually or if in doubt we can send another to confirm.
Colour doesn't match the website
Colours on monitors and printed media should not be used as a reference which is why we offer 'Free Samples'.
Colour or size doesn't 'perfectly match' sample
Ceramics manufacturing is not a perfect science. It is a natural product and colours can and do vary over time and batch. If colour, texture, size or any other parameter of the product is critically important you must contact us to discuss your requirements before you order.
Site panels should be built and standards agreed before placement of your order.
The 'Powers that be' changed their mind
We understand people change their mind or circumstances change but if a cost has been incurred by us we feel it fair that we are able to recover that cost if the return is through no fault of our own.
"I bought [INSERT PRODUCT NAME HERE] 5 years ago and it's not the same!"
Products change over-time due to manufacturing and material changes. If you bought from us a long time ago we can usually replicate the product but we need to know before you order.
Worst of all… We messed up and sent the wrong items!
We have procedures in place to try mitigate this happening but we are human. If it is our fault we will arrange collection and cover the shipping costs to get the goods swapped over of course.
We understand that our trade customers require a higher level of service due to the sometimes busy schedule and pressures.
At our discretion we will arrange return shipments for you.
DISCLAIMER:
The information provided by Matclad Limited ("we", "us", "our") on www.matclad.co.uk (the "Site") is for general informational purposes only. All information on the Site is provided in good faith, however we make no representation or warranty of any kind, express or implied, regarding the accuracy, adequacy, validity, reliability, availability or completeness of any information on the Site.
Read our Terms and Conditions of Sale