What are 'Brick Slip Corners'
Brick slip corners are literally the cornerstone of anything more than a simple feature wall. They are used when incorporating doors, windows and all manner of elements into an elevation.
Without corner 'pistols' – pistols being the more technical term – brick slip installations would either need beading, flashing or have an unsightly seam at each corner reveal.
Matclad make corners for all of the products it manufactures and can make varying sizes and other angles if required in the project such as bay window reveals.
 How we make our corner pistols
We form our corners as a single piece using jigs we have refined over many years. The art of corner forming is very complex but the finished product is:
One piece

Being made as a single unit means it is ceramically bonded throughout without using i.e. glue to bond two flat pieces together.

Squareness

As with all ceramic products nothing is perfect and there is some variation from 90º but we work to the same tolerances for squareness as the brick manufacturers; generally ±1°.

Colour matched

The corners are fired at the same time as the slips to achieve a similar colour and texture as the accompanying slips
Purpose made brick slip corners have major advantages compared to cutting slips from existing bricks.
Our purpose made clay brick slip corners have an average 80% less embodied carbon than the one which can be cut from a brick.
Additionally we have virtually no waste in our process and all of our process waste is re-used. There is also less water consumption per slip.
While corners are not inexpensive they are more competitive than cut brick slip corners. Cutting corners from full bricks requires a large costly saw blade and machine to cut in high volume which has to be recouped in the sale cost.
As we manufacture them direct we need no more than moulds and clay!
Our advice would always be 'yes' but by the time you have mitred and filled the joint you have probably already offset the cost of the corners and the end result may not be of an acceptable finish for you.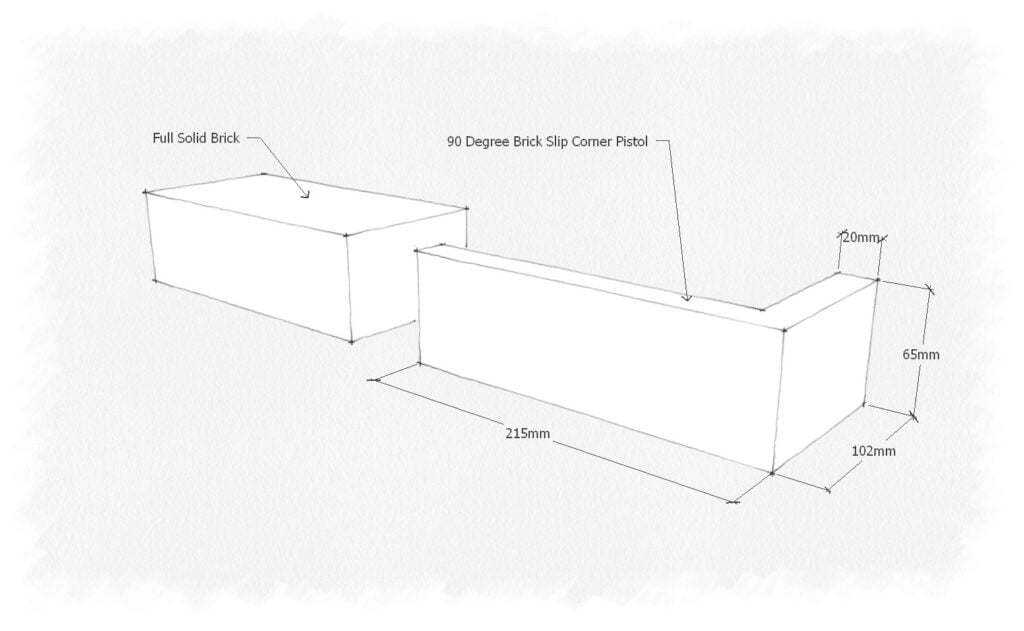 DISCLAIMER:
The information provided by Matclad Limited ("we", "us", "our") on www.matclad.co.uk (the "Site") is for general informational purposes only. All information on the Site is provided in good faith, however we make no representation or warranty of any kind, express or implied, regarding the accuracy, adequacy, validity, reliability, availability or completeness of any information on the Site.
Read our Terms and Conditions of Sale